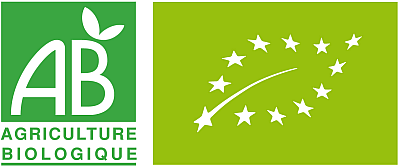 Piecemeal winemaking
The great diversity of soils of our vineyard encourages us to apply principles of piecemeal winemaking, that is to say that we harvest and vinify grapes from each plot separately.
The terroir is a special place, with special virtues (soil composition, exposure, climate etc.), transmits to the wine fragrance, flavor, bouquet or characteristic flavor.
Vinification of mono-varietal (Cabernet Franc for red wines, Chenin for white wines) highlights changes in land seamlessly.
Soils of selected bottlings
The quality of a wine is closely linked to work in the vineyard but it must be accompanied by a no interventionist winemaking and also respectful of the origins and characteristics of each terroir..
The grapes are harvested 100% manually. A team of 50 people just sort and reap the fruits of the year.The fruit are sent by gravity into vats after a scratch in the cellar. A slight sulphiting is performed to compensate the micro-oxidations juice during transportation.
We separate all the different terroirs in vats made of crude cement, wood and stainless steel for the start fermentation. We use only the natural yeasts that contain grapes or that are naturally present in the winery.
The fermentation is natural and without any chemical or thermal correctors (thermo vinification) to leave the grapes express their origins. They last between 8 and 20 days depending on the wealth of grape juice and we limit interventions to simple pumping.
Aging take places in unlined cement vats for the most soft wines, in oak barrels for more structured wines. We limit the maximum extractions therefore also sulphiting during this period of ripening wine.
Bottling is done without filtration except for rosé wine, white wine and Les Granges.
"Our Chinon wines can be light, tannic, fruity with aromas of raspberries or blackcurrants. They can also age for many years, and acquire aromas of cooked fruit, spices or underbrush according to the character of their vintage. In every case, they tend to express their terroir faithfully, which means their soils, the age of their vines and the climate of the growing season."